Would you rather...?
Would you rather...?
8 December 2020 (by Max Lawson (mlawson))
Would you rather we were all the same or were all different? Should difference affect what people think of you? Does difference matter? Year 6 used a photo stimulus to generate these philosophical question in P4C last week.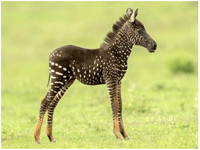 From the image they worked in groups to identify some key concepts it reminded them of, including difference, evolution, environment, speciality and nature. They then voted on a concept to focus on before working together to create their philosophical question.
What big ideas does the photograph remind you of?