Our Class Names
Each year we name our classes after people who inspire us. They come from all fields, from poets and authors, to dancers and musicians.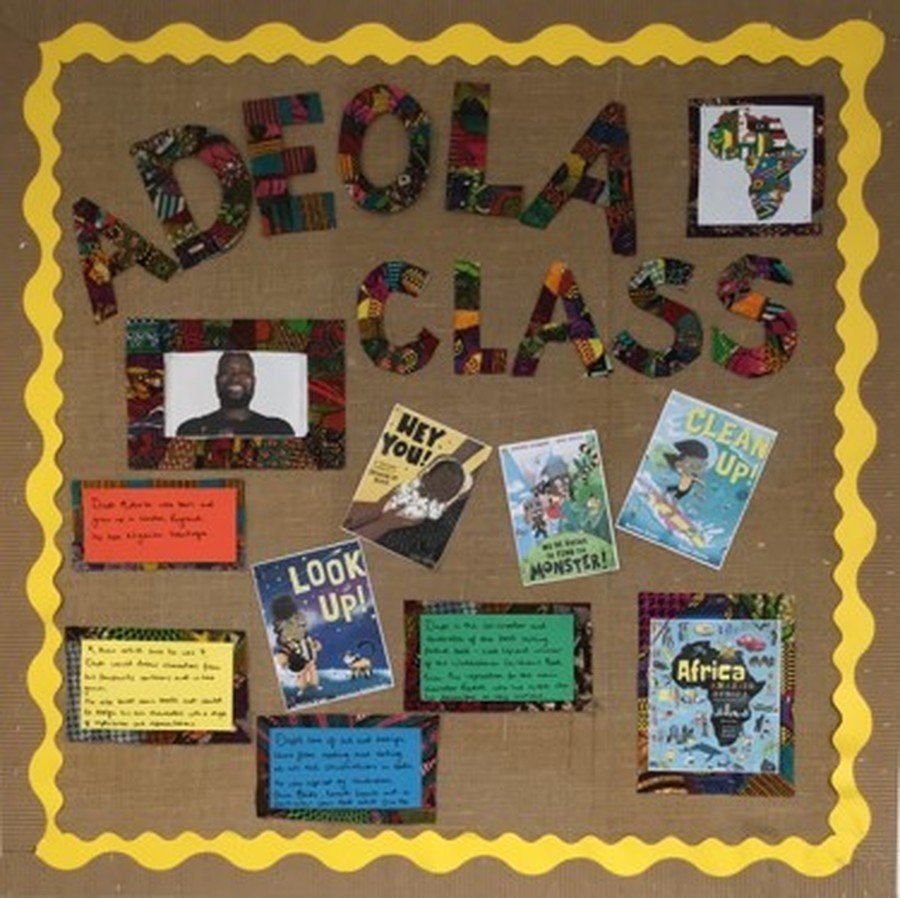 Nursery, Adeola Class
Dapo Adeola is an award-winning illustrator and co-creator of the best-selling picture book
Look Up - winner of the Waterstones Children's Book Prize. Dapo was born and brought up in London but of Nigerian heritage. He has been drawing from a young age, and would often draw his favourite characters from cartoons and video games. His love of Art and Design also came from looking at the illustrations in the books he liked to read, taking inspiration from illustrators, Quentin Blake, Ronald Searle and in particular American comic book artist Jim Mahood. Growing up, his love of comic books led to him wanting to create and design his own characters and tell their own stories, with a wide range of experiences and representations. This led him to create characters today that challenge the expectations of race and gender in an accessible way for children. The inspiration for the main character Rocket in Look Up was his niece, who he describes as very curious. Dapo has gone onto collaborate with other authors to tell more inspiring stories and is particularly keen to highlight the possibilities of a career in illustrating and story-telling to underrepresented members of the Black Diaspora.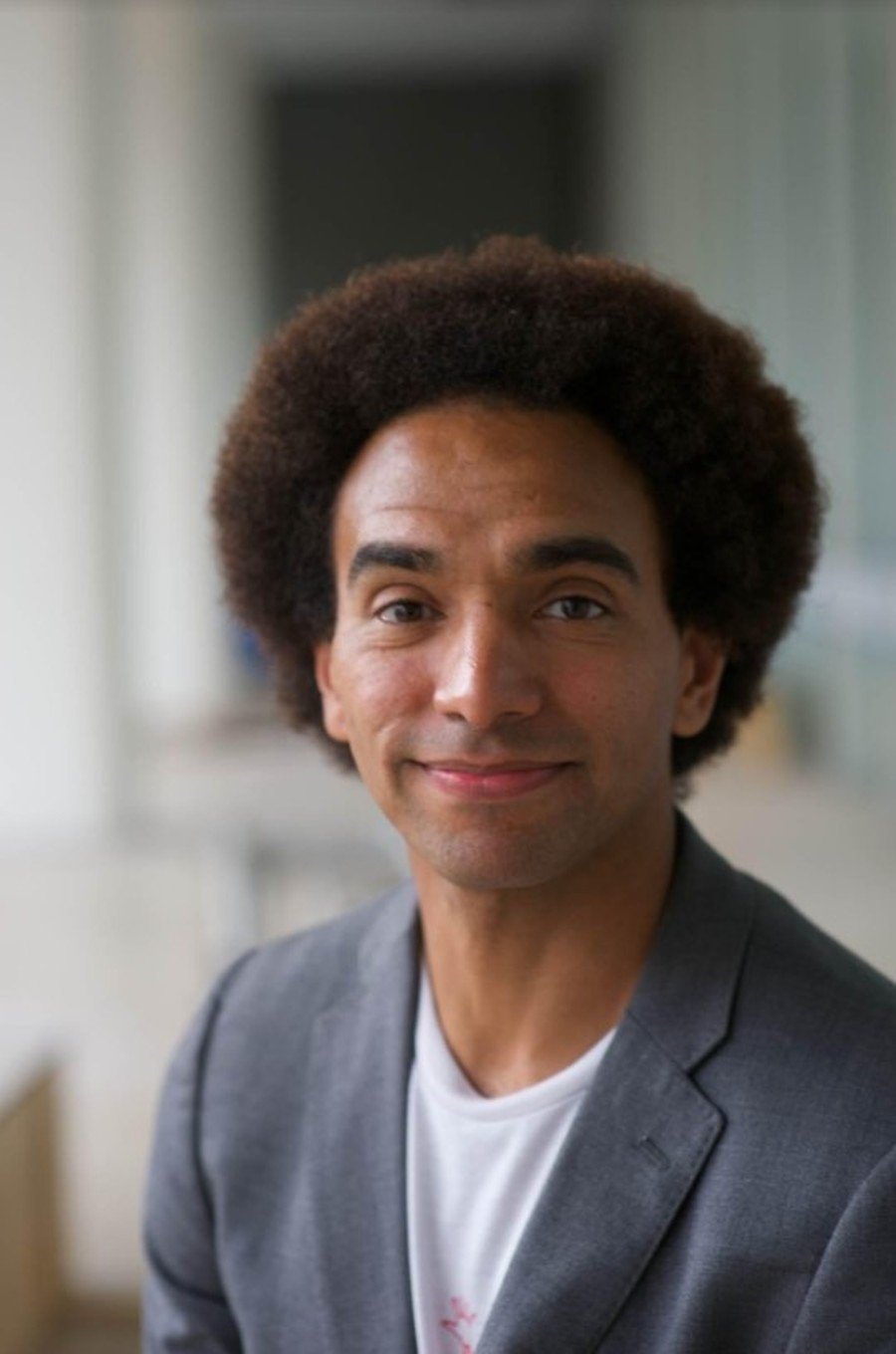 Image credit: Hayley Madden / Joseph Coelho
Reception, Coelho Class
Joseph Coelho is a British Caribbean poet and author. He grew up in a tower block in London and developed a passion for poetry and performance at school. He didn't think it would be possible to become a writer professionally so had a variety of jobs but always continued to write in his own time. After studying Archaeology at university, he joined a drama group and began performing his poems. This, along with running writing working shops, eventually lead to him publishing his first collection of poems - 'Werewolf Club Rules'. This set of poems resulted in Joseph winning the CLPE CLiPPA Award in 2015! He continues to write poetry and stories for children. These stories are an inspiring mix of humour, happiness, grief and learning to express yourself.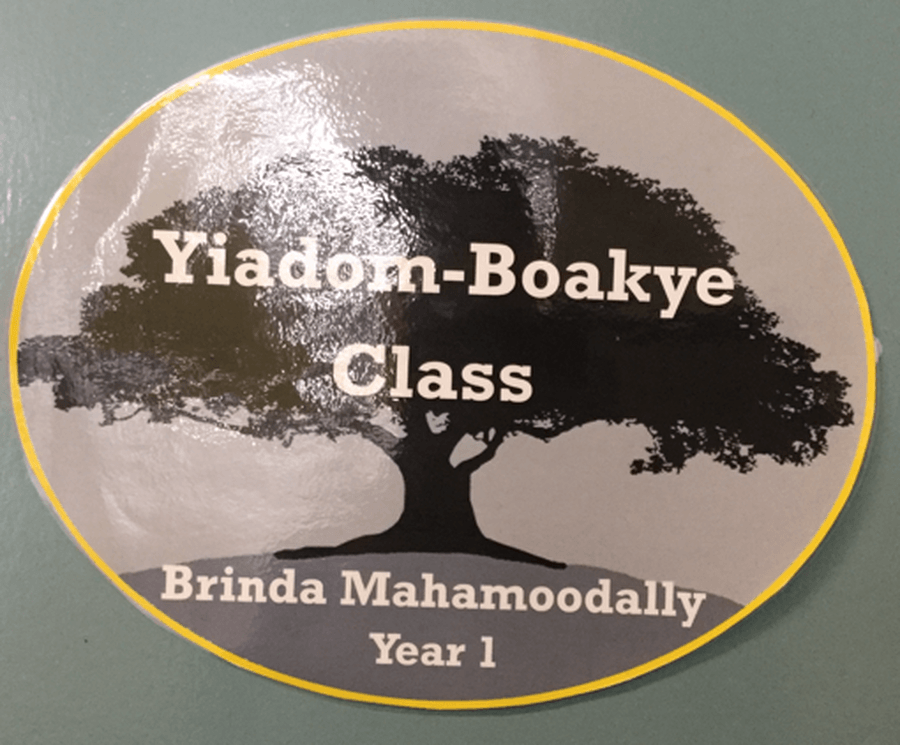 -
-
Year One, Yiadom-Boakye Class
Lynette Yiadom-Boakye is a British painter and writer most famous for her portraits. The artist has her studio in Hackney. The figures in her paintings are mostly black men and women, isolated against dark backgrounds. The figures in Lynette's paintings are not real people – she creates them from found images and her own imagination.
Lynette Yiadom-Boakye is best known for her portraits of fictitious subjects painted in muted colours. Her work has contributed to the renaissance in painting the black figure.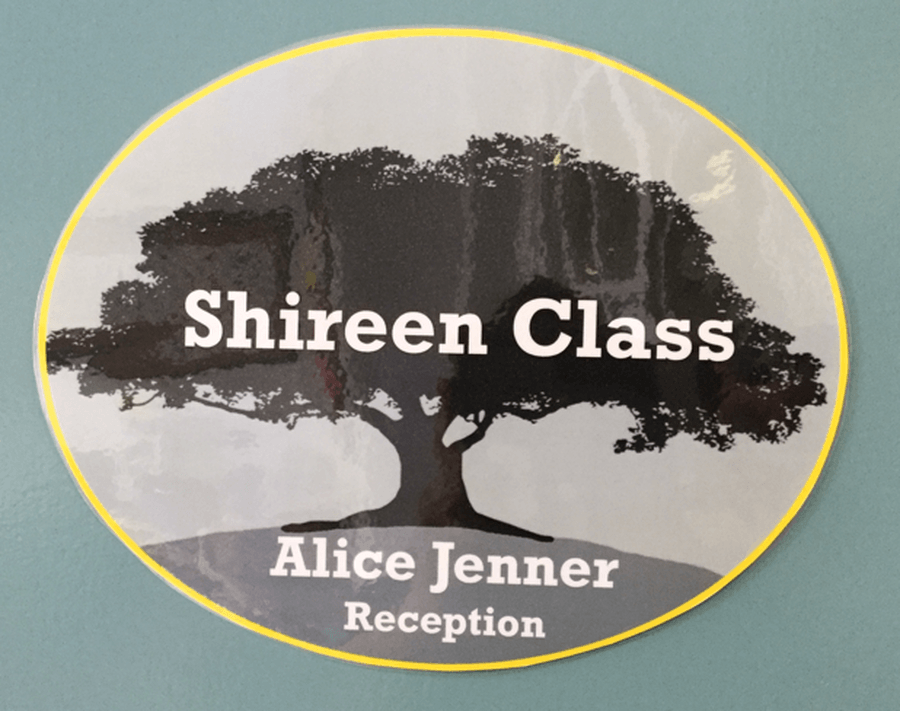 -
-
-
Reception, Shireen Class
Nadia Shireen is a children's author and illustrator of the ever popular Bumblebear and Billy and the Beast books. Of Pakistani heritage, she was born in Wellington in the Midlands and now lives in North London. Her debut book, Good Little Wolf won the UKLA Book Award and her stories have been shortlisted for the Roald Dahl Funny Prize and Waterstones Children's Book Prize. Her books often have animals, humour and themes of displacement in them. Her heroine Billy is an exemplar of guts, bravery and fast thinking. Nadia's book Bumblebear was selected in 2017 to be given free to every Reception aged child as part of the Book Trusts Time to Read initiative.
-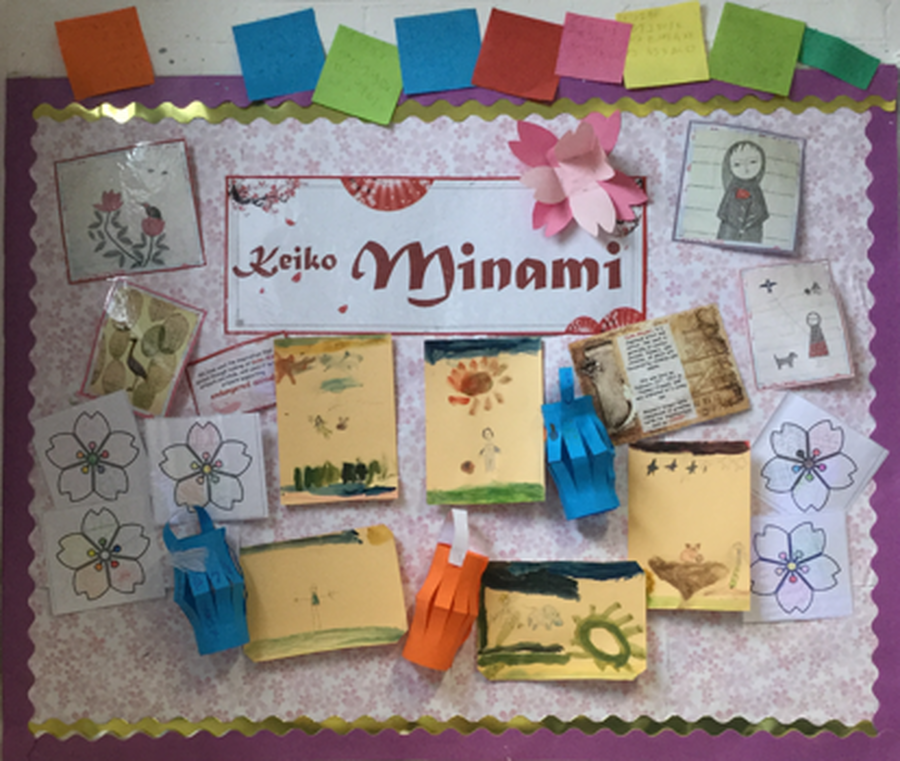 Year One, Minami Class
Keiko Minami is a Japanese artist, most famous for her illustrated paintings of children and animals. Her artwork has also been much adored by the UNICEF organisation. Her signature style comes from the idea of colouring in the illustrations with patterns and shapes instead of block colours. Minami Class has looked at endangered species and has created their own paintings, supporting such creatures with emotions depicted in their paintings. The children were inspired by Keiko's paintings and used similar colouring techniques.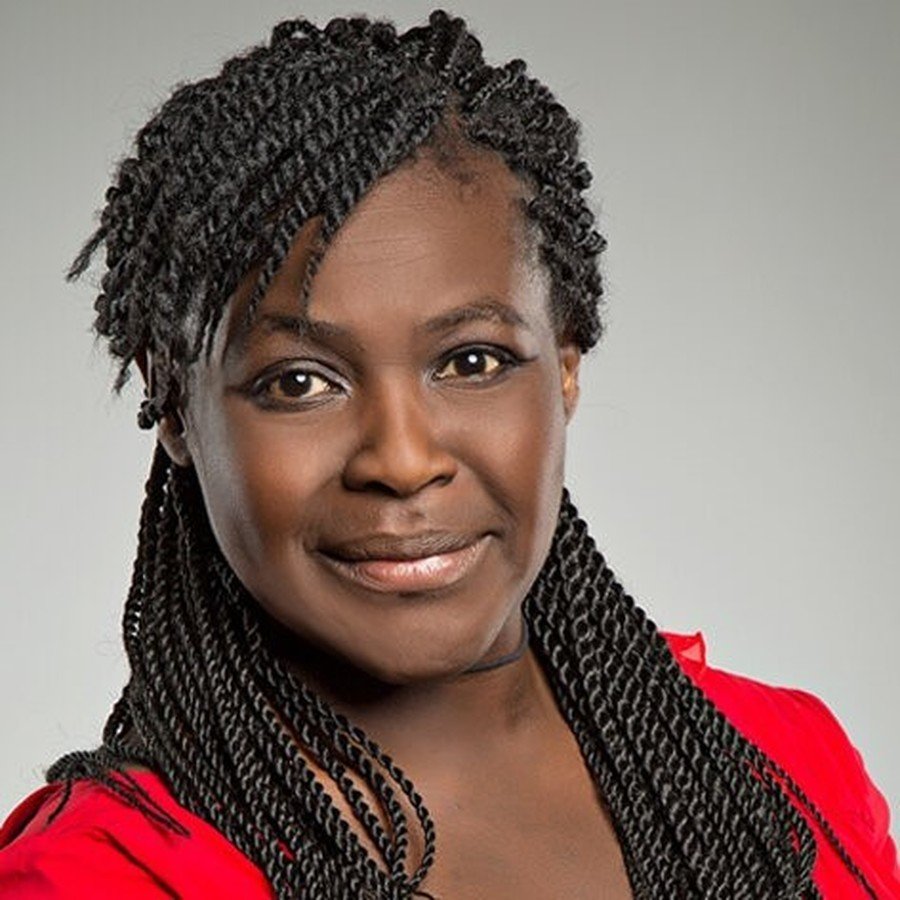 Image credit: Take3management
-
-
Year Two, Aderin-Pocock Class
Dr Maggie Aderin-Pocock is a space scientist and science communicator. Maggie has dyslexia and found some aspects of school challenging, but fell in love with Science and outer space at a very young age. What started as a dream of one day meeting the Clangers led to a PhD in mechanical engineering and work on a number of exciting projects including the Gemini telescope in Chile. In addition to her work, Maggie shares her enthusiasm for Science and space with others through media appearances and talks.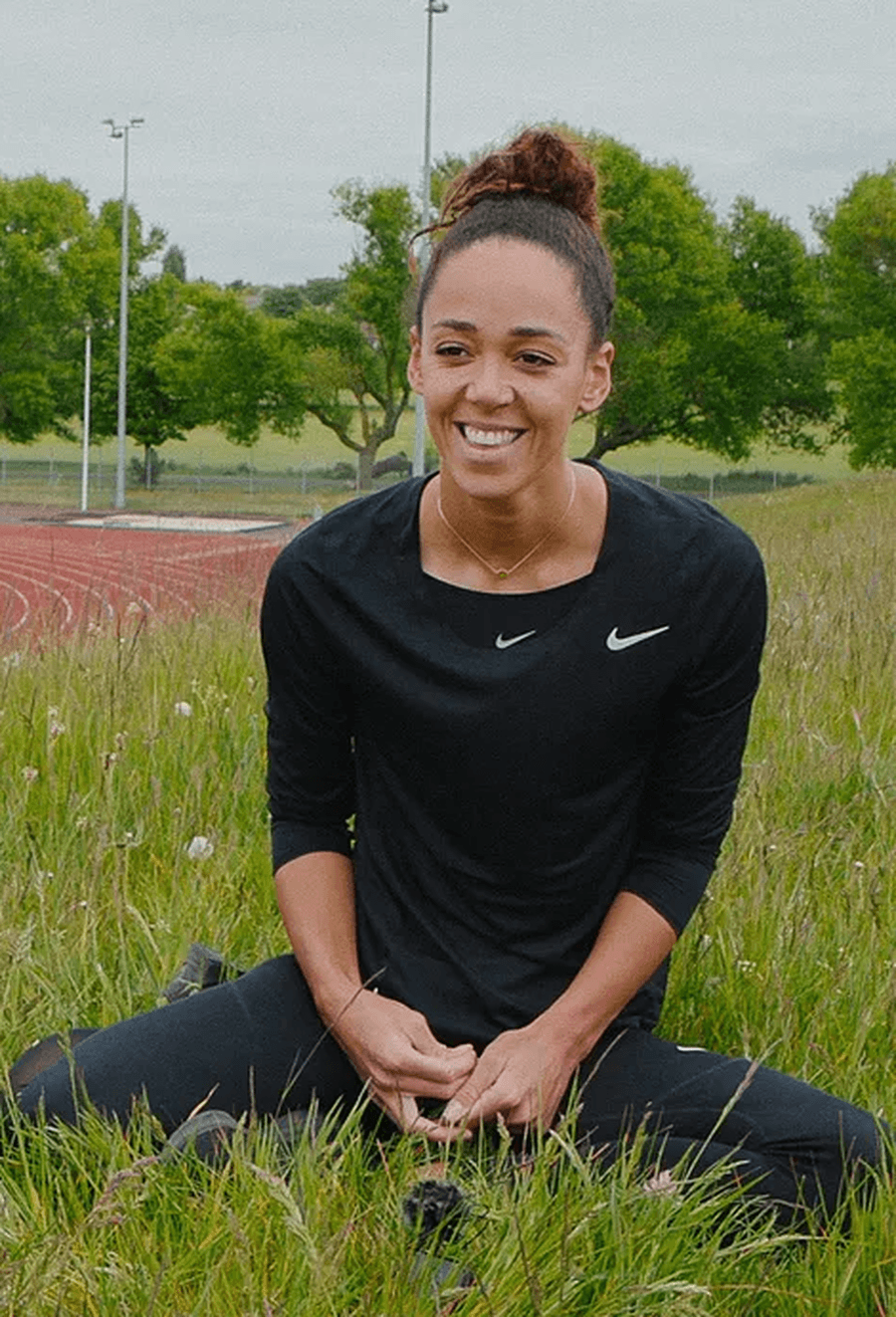 Image credit: www.k-j-t.com

Year Two, Johnson-Thompson Class

Katarina Johnson Thompson is a British heptathlete, who found and nurtured her love for athletics whilst in Primary School. At the age of 19 she competed in the London 2012 Olympics, finishing in 13th place. In 2019 she won gold at the World Championships in Doha, breaking Jessica Ennis-Hill's British heptathlon record. Katarina has had many ups and downs in her career, most recently during the Tokyo Olympic Games 2020, where she picked up an injury and was unable to complete her event. However, she inspires us with her positivity, motivation and dedication. She has spoken publicly about racism, her support of the Black Lives Matter movement and her determination to drive racism out of sport. During the COVID-19 global pandemic, she set up the KJT academy, which provides opportunities to state-schooled athletes from diverse ethnic communities, enabling them to access support that they have previously not had equal access to.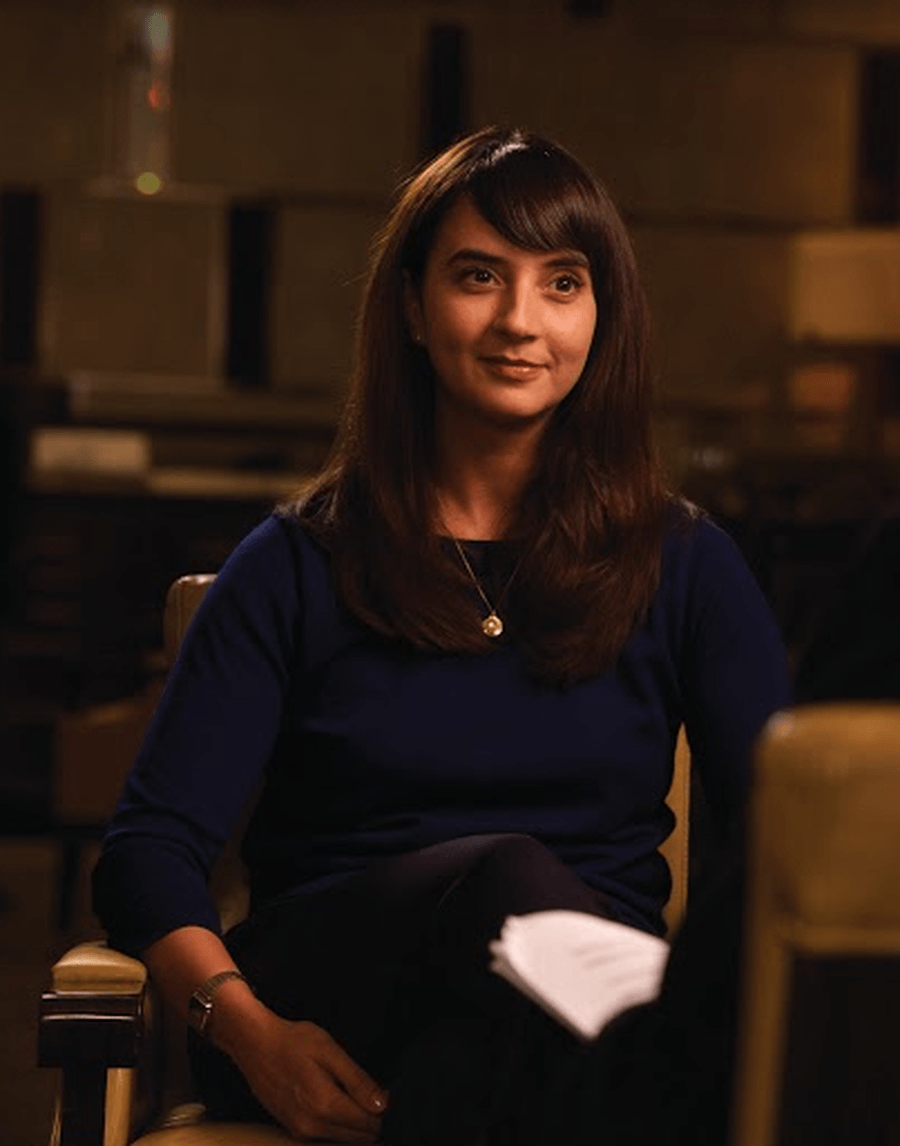 Image credit: Ballet Black
Year Three, Pancho Class
Cassa Pancho is the founder of Ballet Black (a British ballet company). It was founded by Cassa as a response to the lack of professional Black and Asian ballet dancers in the UK. The Company was to provide dancers and students of Black and Asian descent with inspiring opportunities in classical ballet. She realised that there were predominantly white ballet dancers in major productions and decided anyone should be able to be a ballet dancer. She also worked with a shoemaker to design pointe ballet shoes in bronze and brown (until recently it was only possible to buy pointes in the UK in pink).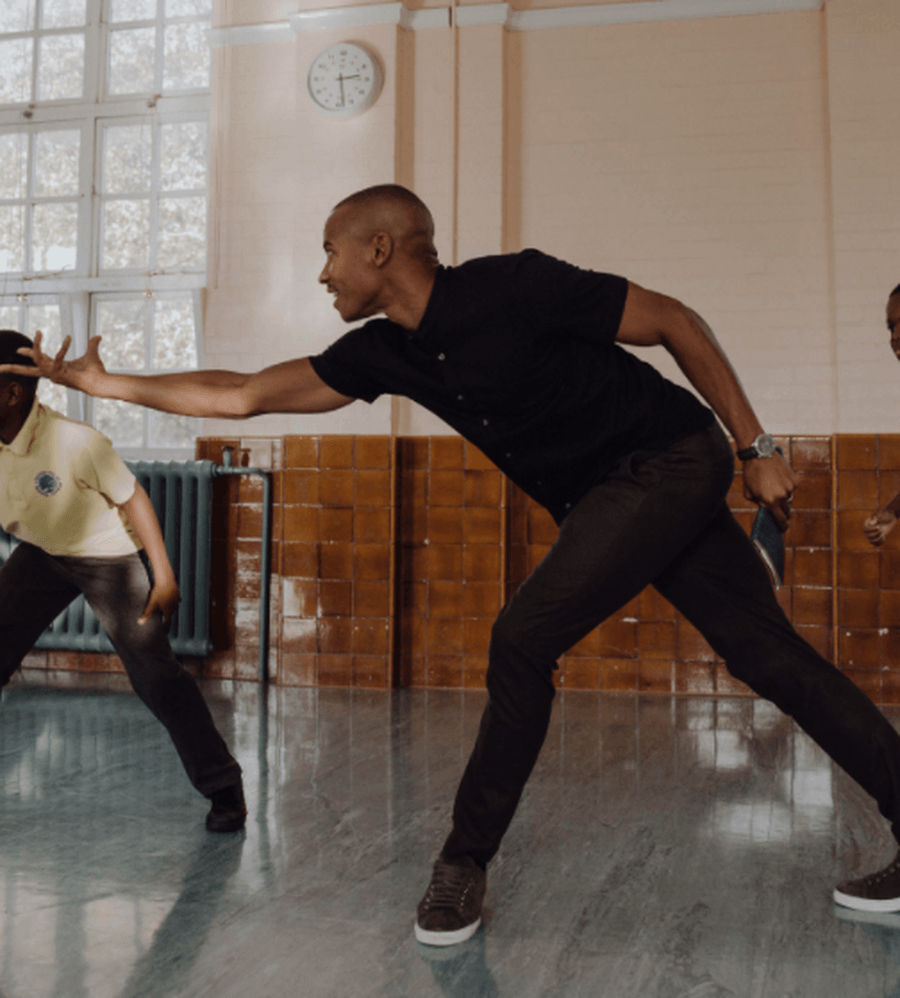 Image Credit: Eric Underwood
Year Three, Underwood Class
E
ric Underwood is an American British ballet dancer and a former Soloist of The Royal Ballet. Being a male, black ballet dancer, Underwood stood up against prejudice and he was determined to not just be a 'black' dancer but a great dancer. Eric supported Bloch, a ballet shoes manufacturer, in producing ballet shoes that match dancers of colour's skin tones to promote diversity after previously having to apply make up to ballet shoes for himself.
Eric has worked visited London Fields Primary School on numerous occasions to meet Underwood class and has led ballet taster sessions with them!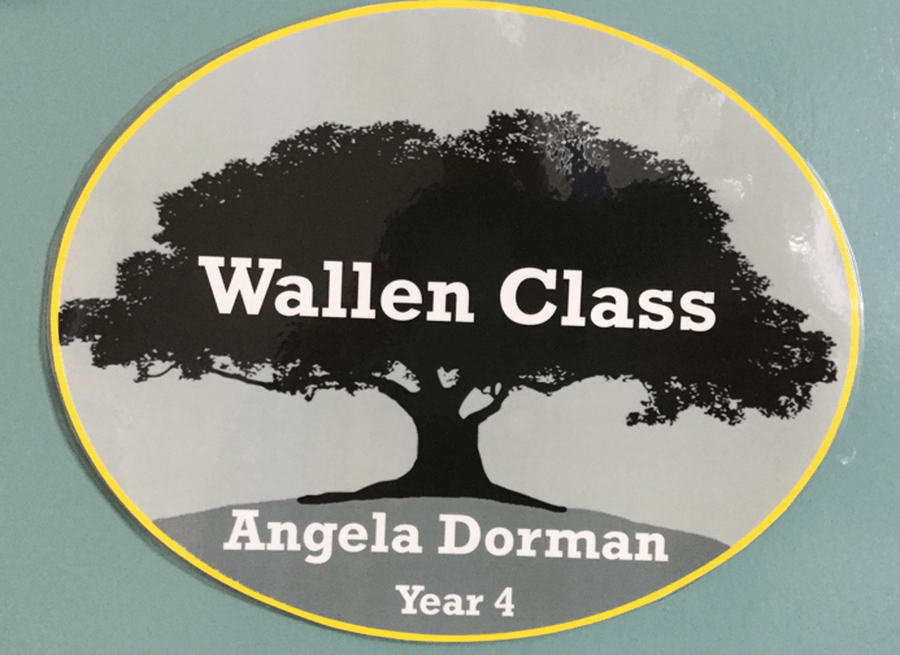 -
-
Year Four, Wallen Class
Errolyn Wallen is a Belize born, British composer. She grew up in Tottenham with her aunt and uncle and her siblings. Her aunt and uncle paid for her to have piano lessons, which inspired her love of classical music. From this, she buried herself in books in order to learn more about music theory and composition. Wallen's compositions take inspiration from a variety of art forms, including film and art. Her arrangement of 'Jerusalem' was performed at the Last Night of the Proms 2020. If you are interested in hearing more of her compositions, search for her barrier-breaking Orchestra X.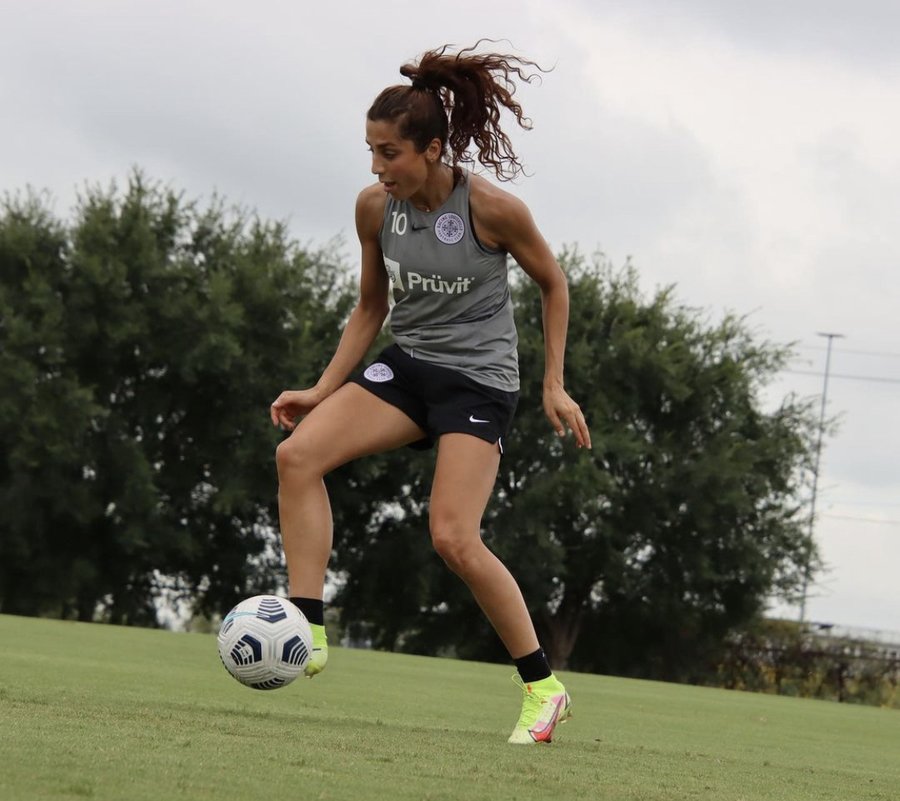 Image credit: Nadia Nadim
Year Four, Nadim Class

Nadia Nadim was born in Herat, Afghanistan but when her father, who worked as a general in the Afghan Army, was tragically killed by the Taliban. Her and her sisters fled the country and took refuge in Demark.
It was in Denmark that Nadia first saw girls play football and she was immediately hooked. Years later she has become one of the world's most significant female footballers, playing striker for Denmark's national team and now Racing Louisville FC. In the 2020-21 season, Nadia played for Paris Saint-Germain where she helped them win the French league title. She speaks seven languages fluently and is also training to be a reconstructive surgeon for when her football career ends.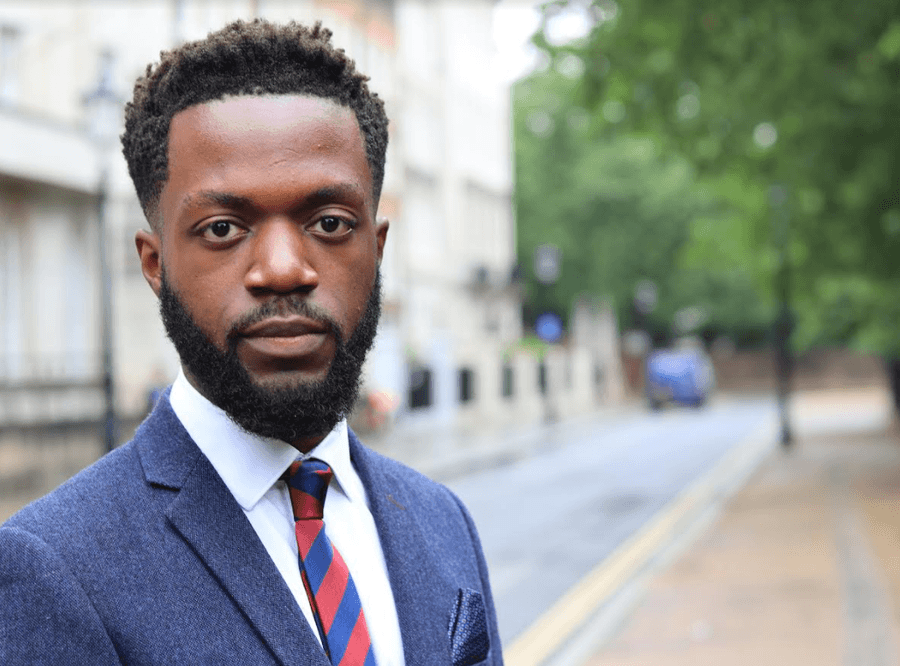 Image credit: Dylan Kawende
Year Five, Kawende Class
Dylan Kawende is a postgraduate Law student at Cambridge University and the British-born son of Congolese-Rwandan refugees. He could not initially afford the very expensive fees, as he is not from a wealthy family. However, he didn't give up on his dream and managed to raise £80,000 through an online crowdfunding campaign! He wants to become a barrister following the murder of Stephen Lawrence, who was a black teenager killed in a racist attack. Dylan was inspired by Stephen Lawrence's mother, who worked hard to get justice for victims of racist crime. Dylan is determined to "make a positive difference". He has shown us that it is possible to achieve your education and career goals no matter your background.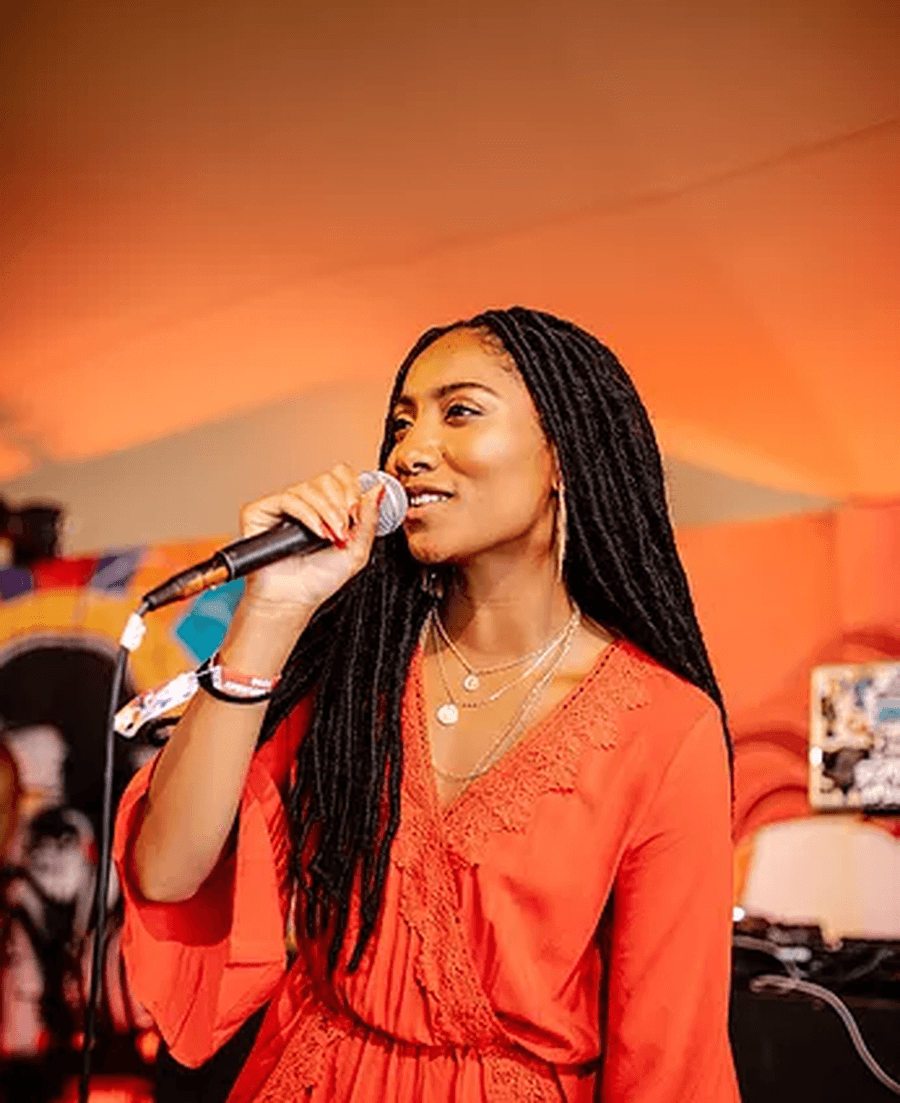 Image credit: Diving Bell Group
-
-
Year Six, Thakur Class
Sophia Thakur is a spoken-word poet who has performed with many artists including George the Poet and Stormzy. She has also given 3 TED talks and is just 24!
Sophia has been performing since the age of sixteen and has a wide reach across social media. She works closely with young people, sharing her poems and the creative process to help them understand the importance of sharing and being proud of their own unique story. Merging the sounds of poetry with afrobeats, jazz, neo-soul and Colombian reggae, Sophia has become an expert in telling our stories back to us in a way that both entertains and provokes empathy and compassion. Her first published poetry collection is called "Somebody give this Heart a Pen".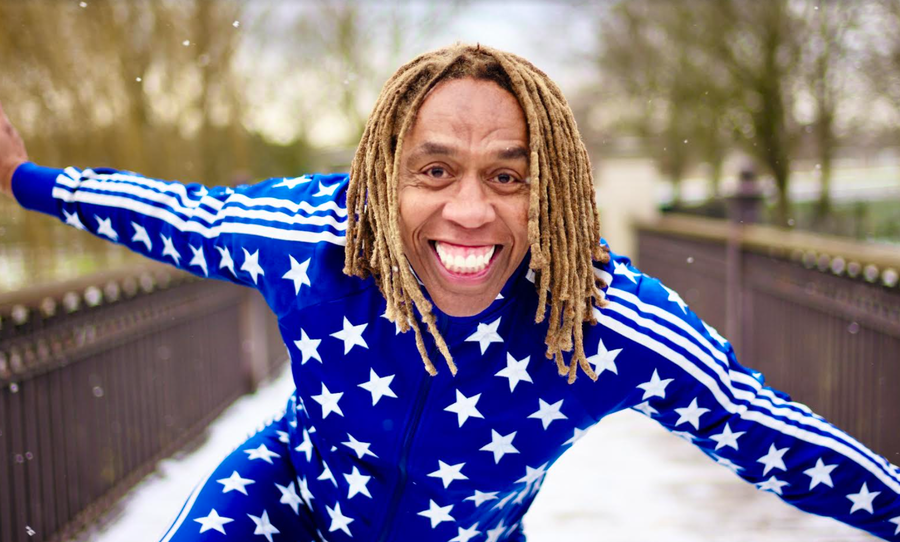 Image credit: Rikki Beadle-Blair / Team Angelica
Year Five, Beadle-Blair Class
Rikki Beadle-Blair has a life-long commitment to creating challenging, transformative entertainment in the mediums of film, theatre, music, television, radio, dance and design. He created the production company "Team Angelica" to pursue these goals and share opportunities with performers, artists and practitioners from the widest possible range of backgrounds.
He has brought black, gay and working-class experiences to a massive audience – as writer and director of countless plays and films. Inspired by him, we wrote our own play scripts and made our own props before performing in front of an audience!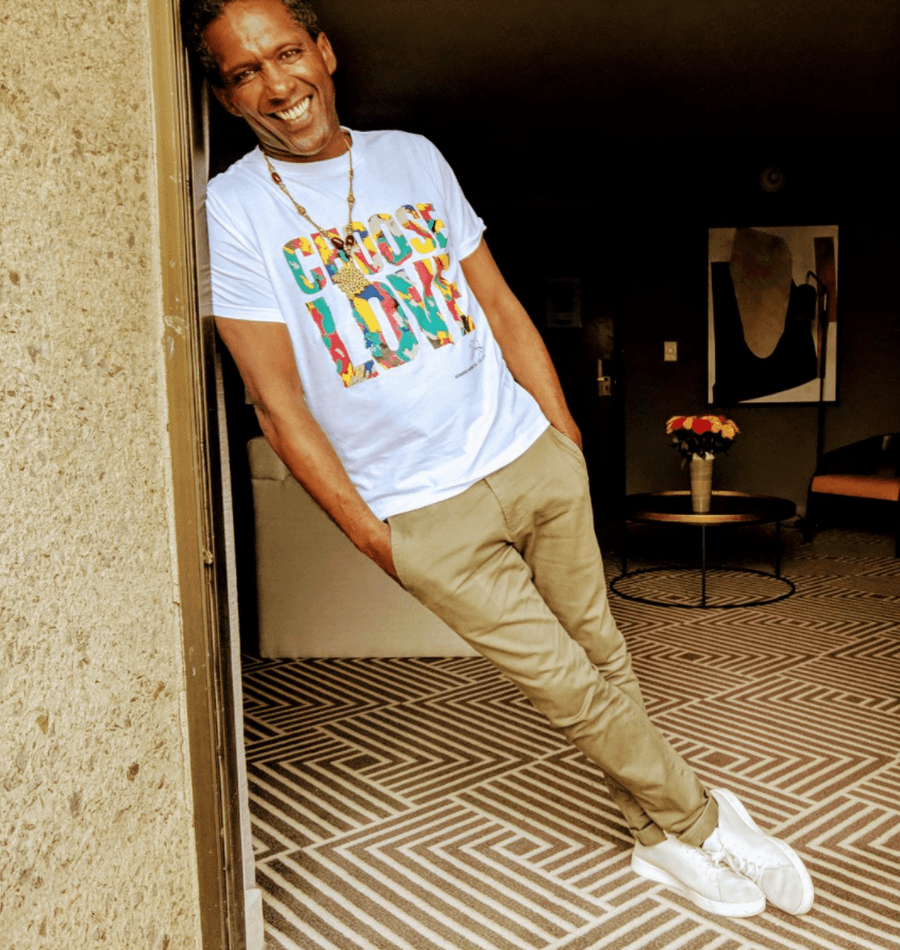 Image credit: Lemn Sissay
-
Year Six, Sissay Class
Sissay class is named after Lemn Sissay - an amazing poet and an inspirational person. Lemn Sissay was a child of the state, fostered until the age of twelve, then lived in a number of children's homes until he was eighteen. On moving into his own flat, he was given some papers - his birth certificate, revealing that his name was Lemn Sissay (to that point, he had been known as Norman Greenwood) and letters, showing that his mum had wanted him to be returned to her. Not defined by his scars, but by the ability to heal, Lemn has achieved his two dreams from that discovery - to find his mother and become a poet. He is also (amongst many other things) the Chancellor of the University of Manchester, works with the Foundling Museum and has recently been one of the judges for the Hold Still digital exhibition at the National Portrait Gallery. For our class, he is a great inspiration for our writing and our development as kind and responsible citizens.