Our Class Names
Each year we name our classes after people who inspire us. They come from all fields, from poets and authors, to dancers and musicians.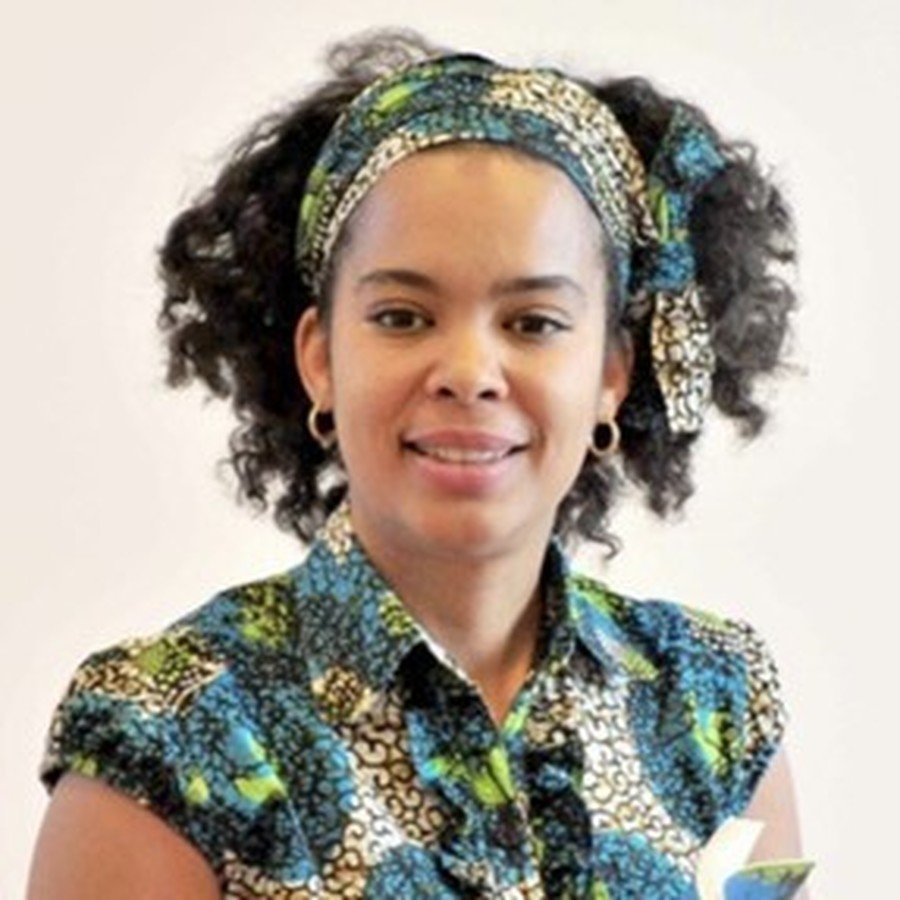 Nursery, Atinuke Class
Atinuke is a Nigerian and English children's author. She was born in Nigeria to a Nigerian university lecturer father and an English editor mother. She spent the first ten years of her life growing up in Nigeria and moved to England to attend boarding school after falling in love with Enid Blyton's Mallory Towers series. The rest of her family, including her younger sisters and brother joined her in England when she was 13, which helped to stem her homesickness. While at boarding school, Atinuke discovered how little children in the UK knew about life in Africa and even more so about the positive experiences of children in Africa, like her own. She decided to tell her own stories and fell in love with storytelling after performing one on stage at a festival. This led to her collecting more stories and performing them all over the world, at festivals and in schools, focusing on stories from Africa and the African diaspora. Atinuke loves an adventure and has travelled the world; lived in Paris; studied English and Commonwealth Literatures at the University of York and now lives in a house she built with her family in Wales, where she continues to write lovely stories about what life is like for children in Africa.
Reception, Cooke Class
Trish Cooke is a English children's author, brought up in Bradford, West Yorkshire. Her parents were born in Dominica in the West Indies and moved to England before Trish was born. Many of her stories are influenced by her own family life, growing up in Bradford and that of her parents and relatives in the West Indies. Trish Cooke, acted in many theatre productions after completing her BA degree in Performing Arts. She is also known by many from her days presenting the preschool BBC programme Playdays. As well as presenting Playdays, she also wrote for the show and has continues to write for TV and radio. Reception are really enjoying her stories and learning all about her.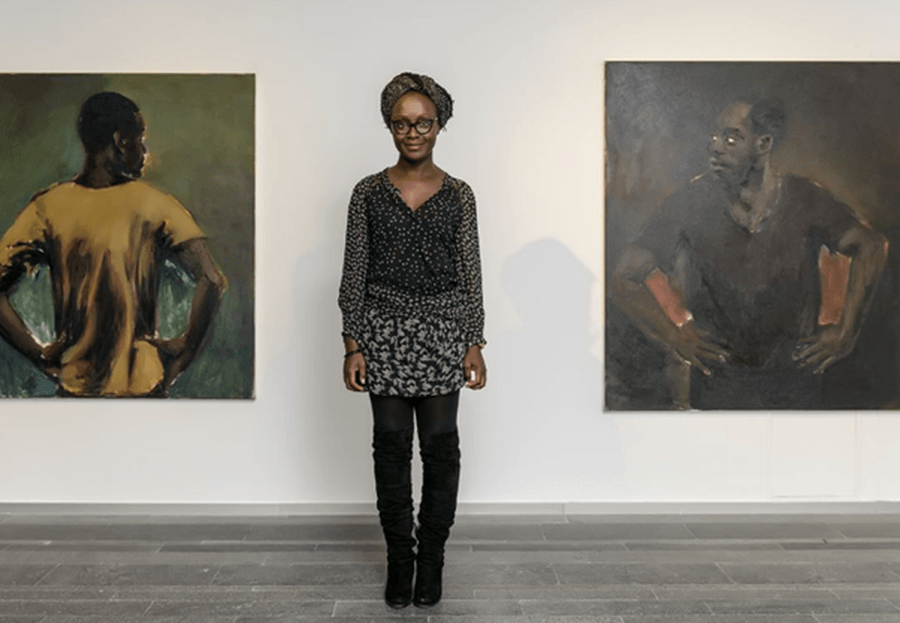 Year One, Yiadom Boakye Class
Lynette Yiadom Boakye is a British painter and writer most famous for her portraits. The artist has her studio in Hackney. The figures in her paintings are mostly black men and women, isolated against dark backgrounds. The figures in Yiadom-Boakye's paintings are not real people –she creates them from found images and her own imagination.
Lynette Yiadom- Boakye is best known for her portraits of fictitious subjects painted in muted colours. Her work has contributed to the renaissance in painting the black figure.
Reception, Harrison Class
Vashti Harrison is a part author-illustrator-filmmaker, who grew up in Onley, Virginia with a love for drawing, reading and nature. Vashti's films focus on her Caribbean Heritage and Caribbean folklore, they have been shown at film festivals around the world.
Vashti has created and illustrated children's books for the Little People series including; 'Bold Women in Black History', 'Visionary Women around the World' and 'Bold Men in Black History'. Vashti's illustrations feature in the award winning short film 'Hair Love'. The Cece Loves Science book series are STEM themed story books, illustrated by Harrison. Vashti's illustrations depict diverse characters and the books show strong female role models for young girls.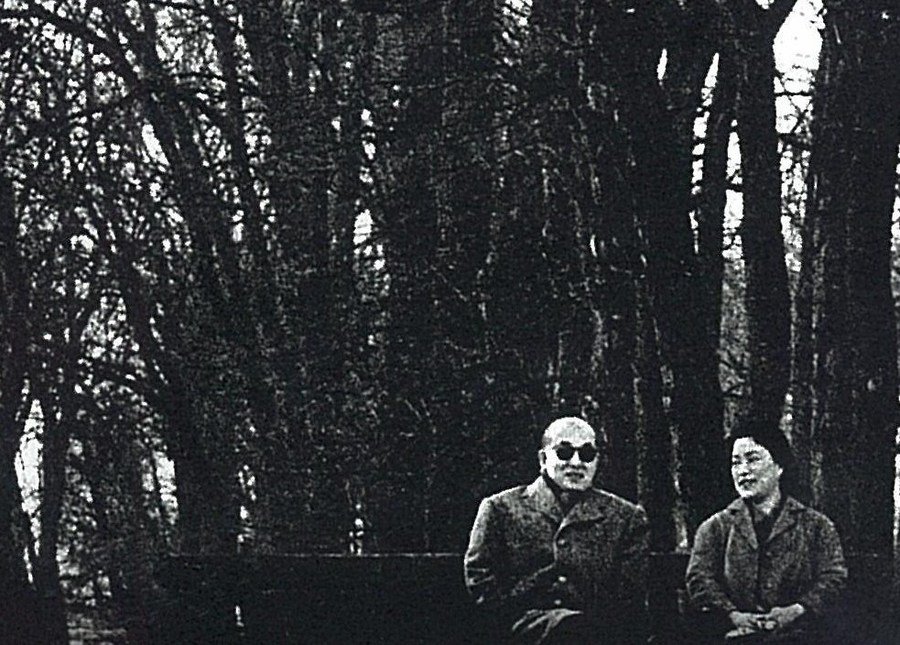 Year One, Minami Class
Keiko Minami is an Japanese artist, most famous for her illustrated paintings of children and animals. Her artwork has also been much adored by the UNICEF organisation. Her signature style comes from the idea of colouring in the illustrations with patterns and shapes instead of block colours. Minami Class has looked at endangered species and has created their own paintings, supporting such creatures with emotions depicted in their paintings. The children were inspired by Minami's paintings and used similar colouring techniques.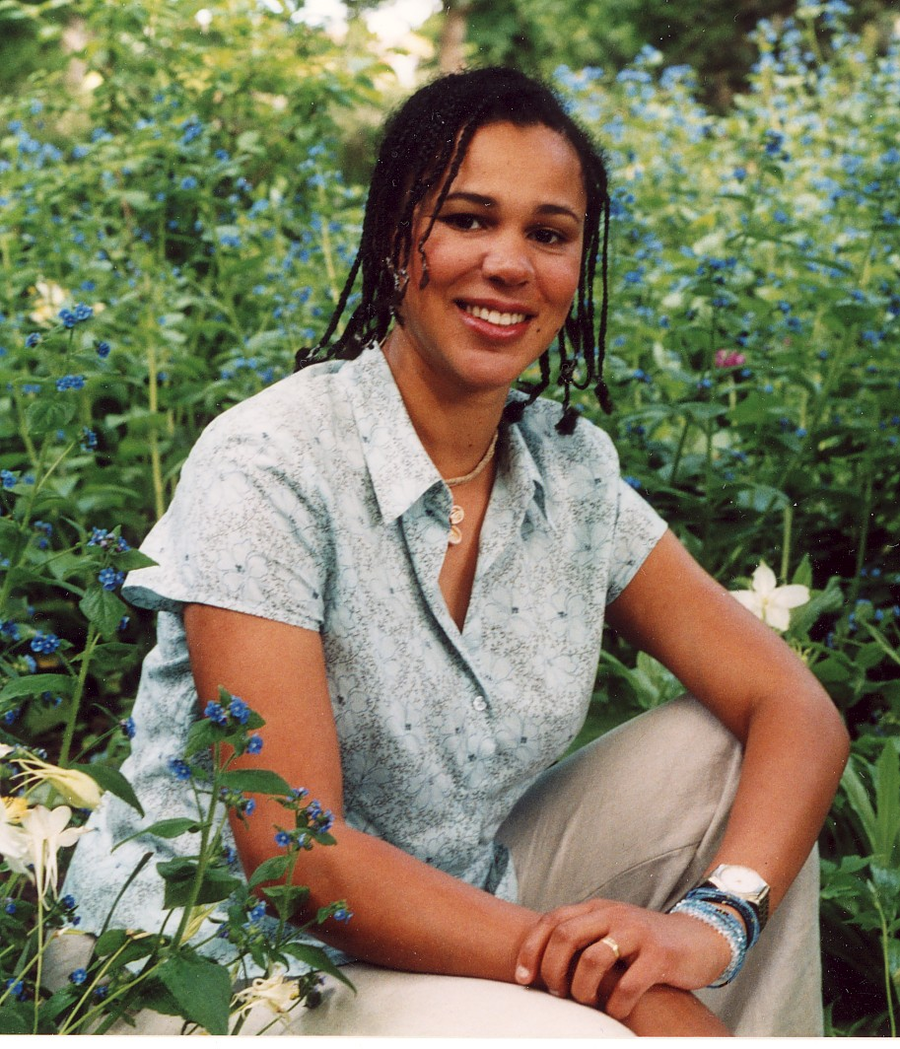 Year Two, Sargeant Class
Juliet Sargeant is a British garden designer who was born in Tanzania. She was the first black entrant in the Chelsea Flower Show in 2016 and made history again, winning gold for her entry 'Modern Slavery'. Her winning design showed how salvery is both obvious and hidden away from society, and included black doors to frame the garden. These doors house a darker garden, to reflect captivity. Juliet Sargeant's design also promoted a message of hope, explaining that the open oak doors are representative of the path to freedom and that the oak saplings symbolise the survivors of slavery. Juliet Sargeant has been vocal about diversity in gardening and horticulture, encouraging more ethnic groups to enter the industry, as they are very much underrepresented. Sargeant class was named after Juliet Sargeant because of her amazing achievements in her field and because she is passionate about inclusivity in gardening and creative in her professional work.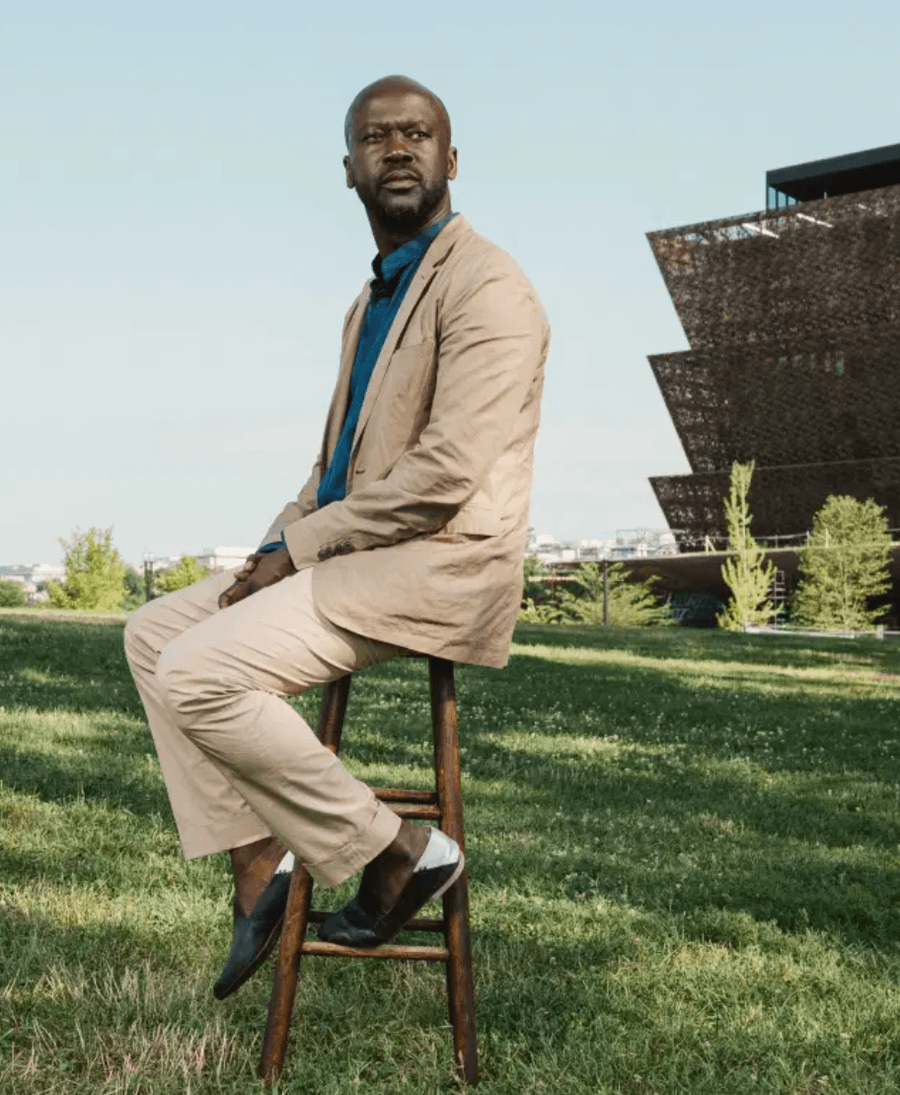 Year Two, Adjaye Class

Sir David Adjaye is a Ghanaian-British architect who has created memorable structures across the world through a collaborative approach with communities, including some buildings close to London Fields. He believes that everyone has the right to experience good design. Adjaye class has enjoyed learning about architecture and drawing to scale, as well as exploring Adjaye's Ghanaian heritage through learning about Kente weaving, and his birthplace of Tanzania through Tingatinga paintings.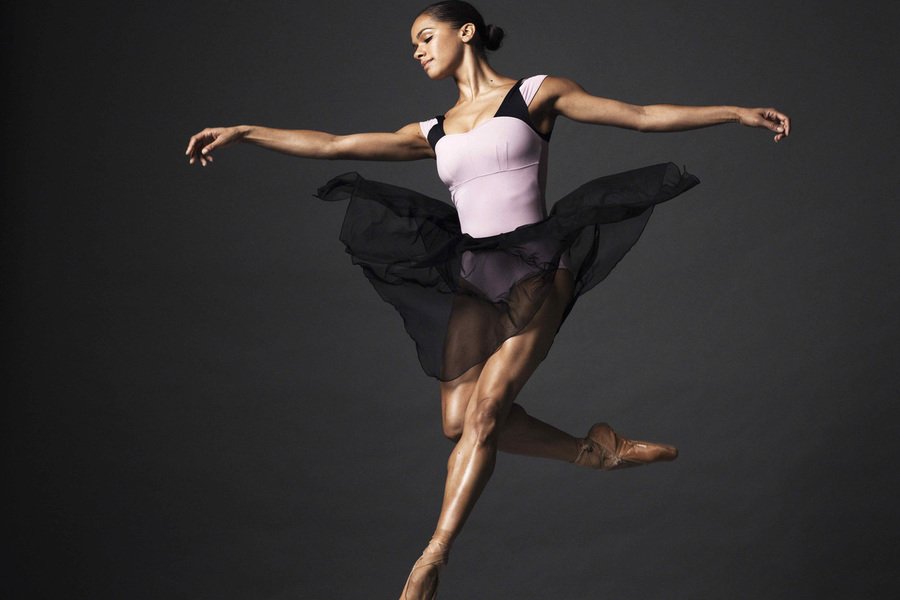 Year Three, Copeland Class
Misty Copeland: the ballerina who rewrote the rules of colour, class and curves. She is the first black principal at the American Ballet Theatre.
We read about her story and thought about how she displayed the learning dispositions we have been learning about in our class. Inspired by Copeland, we were taught some ballet positions and poses and drew pictures of ballerinas.
Year Three, Underwood Class
Eric Underwood is an American dancer and a former Soloist of The Royal Ballet. Being a male, black ballet dancer, Underwood stood up against prejudice and he was determined to not just be a 'black' dancer but a great dancer. His story represents all of our learning dispositions.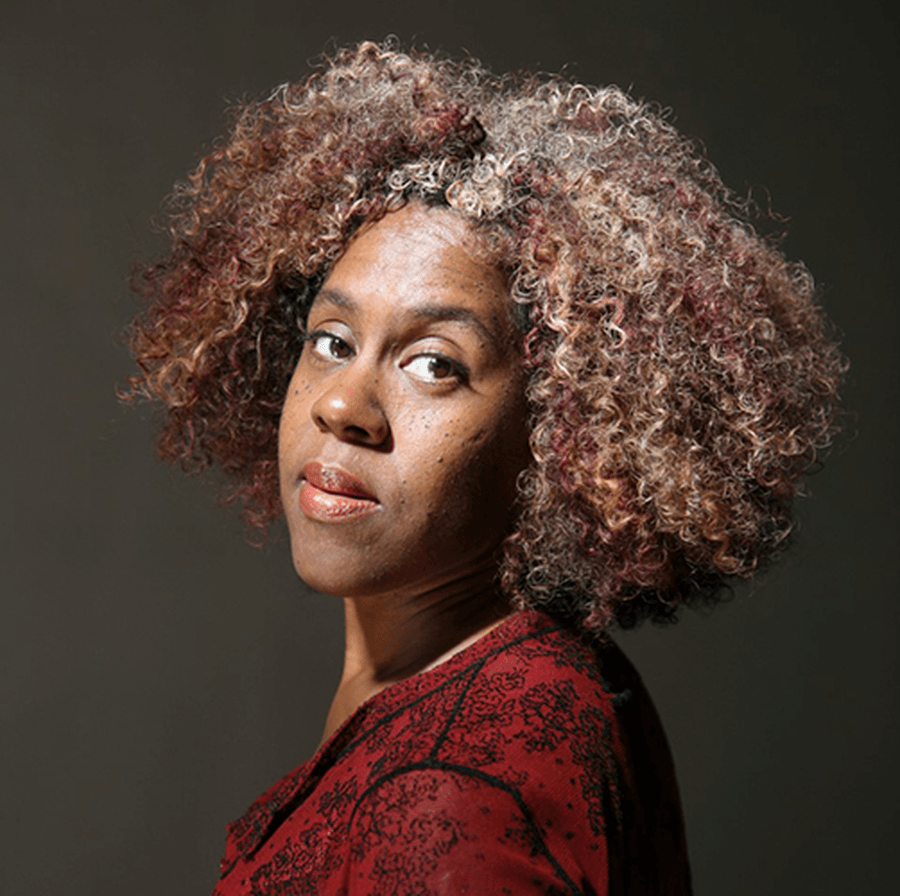 Year Four, Wallen Class
Errolyn Wallen is a Belize born, British composer. She grew up in Tottenham with her aunt and uncle and her siblings. Her aunt and uncle paid for her to have piano lessons, which inspired her love of classical music. From this, she buried herself in books in order to learn more about music theory and composition. Wallen's compositions take inspiration from a variety of art forms, including film and art. Her arrangement of 'Jerusalem' was performed at the Last Night of the Proms 2020. If you are interested in hearing more of her compositions, search for her barrier-breaking Orchestra X.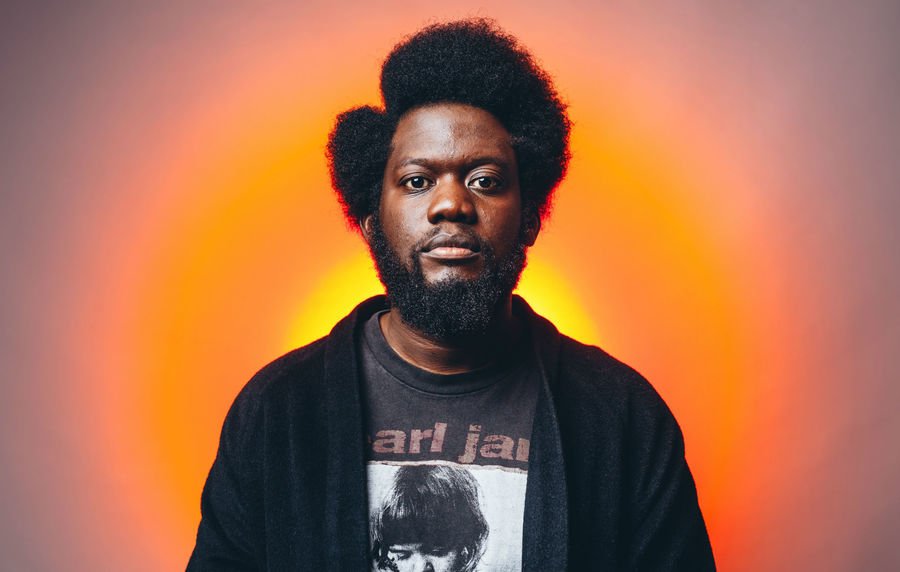 Year Four, Kiwanuka Class
We are named after the musician and songwriter, Michael Kiwanuka. Growing up in North London, Kiwanuka developed a keen interest in the guitar and after buying his first guitar as a teenager, began performing and composing music. After performing his first ever show at the age of 22, Kiwanuka has gone on to receive BRIT and MOBO nominations and has received awards for album of the year. We have been inspired by his third self-titled album 'Kiwanuka' which stands as an act of defiance to those who had encouraged him to change his name to something more 'easy to pronounce'. His latest album reflects not only Kiwanuka's identity but his growth in confidence and inner-strength. This is something we thought about when designing our own album covers inspired by Kiwnuka's message and work.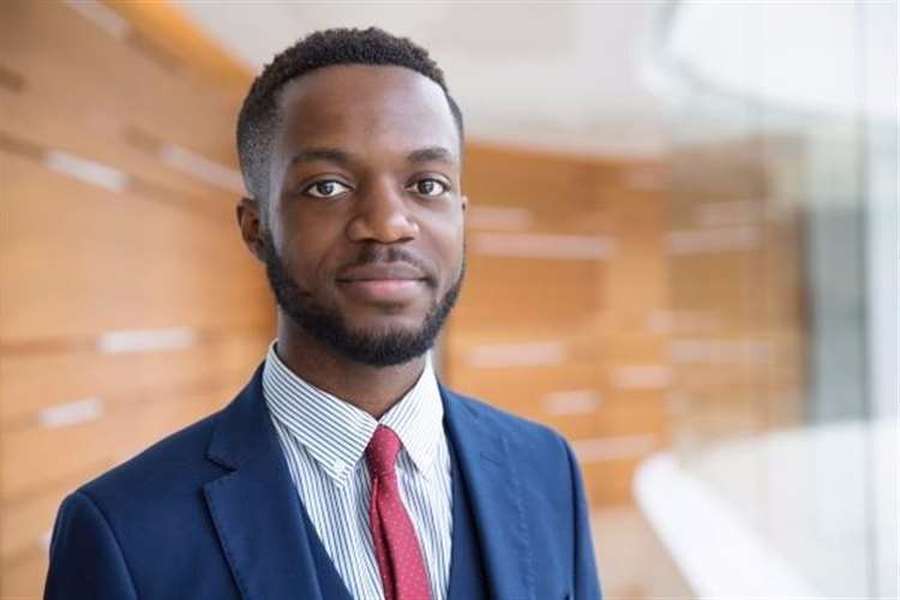 Year Five, Kawende Class
Dylan Kawende is a 23 year old man from London who is going to study law at Cambridge University. He could not initially afford the very expensive fees, as he is not from a wealthy family. However, he didn't give up on his dream and managed to raise £60,000 through an online crowdfunding campaign! He wants to become a barrister following the murder of Stephen Lawrence, who was a black teenager killed in a racist attack. Dylan was inspired by Stephen Lawrence's mother, who worked hard to get justice for victims of racist crime. Dylan is determined to "make a positive difference". He has shown us that it is possible to achieve your education and career goals no matter your race or how rich you are.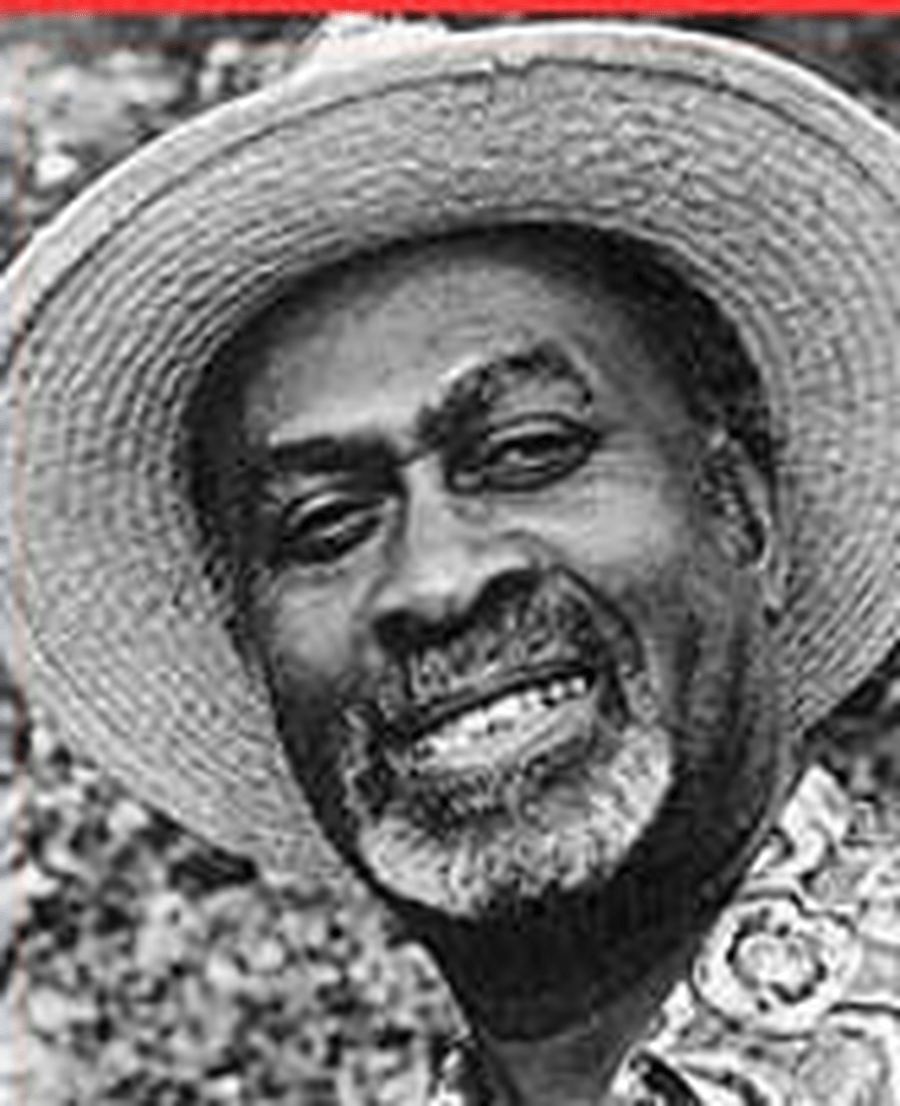 Year Six, Berry Class
James Berry was a black Jamaican poet who settled in England in the 1940s. His poetry is notable for using a mixture of standard English and Jamaican. James Berry was born and grew up in rural Portland, Jamaica. He began writing stories and poems while still at school. Berry's writing often explores the relationship between black and white communities.
During the Second World War, as a teenager, he went to work for six years (1942–48) in the United States, before returning to Jamaica. Settling in 1948 in Great Britain, he attended night school, trained and worked as a telegrapher in London, while also writing.
In 1990, Berry was made an Officer of the Order of the British Empire (OBE) for services to poetry. In September 2004 he was one of fifty Black and Asian writers who have made major contributions to contemporary British literature who featured in the historic "A Great Day in London" photograph at the British Library.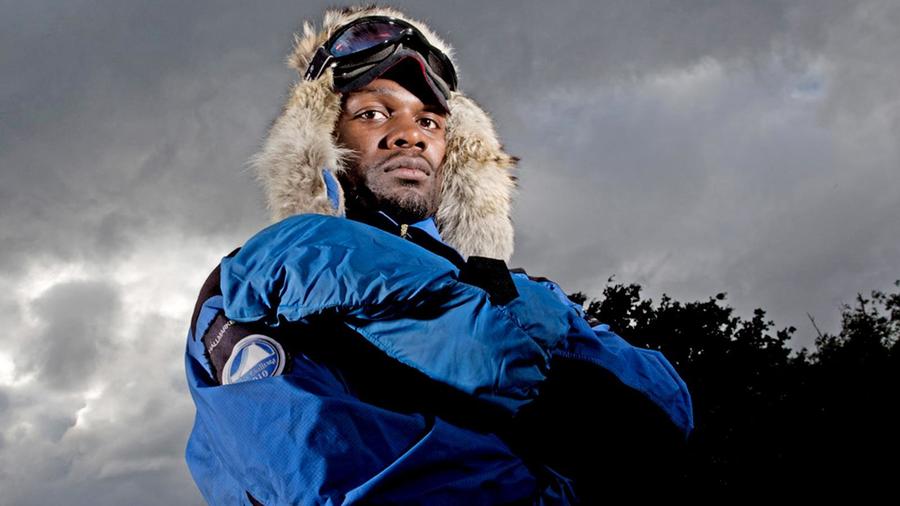 Year Five, Fields Class
Born in Jamaica, Dwayne came to the UK at the age of six. His formative years in the UK were in inner city London and, wrapped up in the world of street gangs, he became a victim of both knife and gun crime. After a life threatening incident Dwayne made the decision to change his life.
As a child in wild Jamaica, Dwayne loved nature and wildlife and wanted to reconnect to his early life in the forests and hilltops of Jamaica.
So in 2010, Dwayne set himself his first of many challenges, becoming the first black Briton to walk over 400 miles to the magnetic North Pole. On his return he was invited to Buckingham Palace, joining other polar explorers and adventurers and at a reception to mark the centenary of Scott's expedition to the South Pole.
Since then his life has become richer, living a life of adventure and exploration, Inspiring young people nationwide to explore the 'great outdoors' – wherever that may be.
Year Six, Sissay Class
Sissay class is named after Lemn Sissay - an amazing poet and an inspirational person. Lemn Sissay was a child of the state, fostered until the age of twelve, then lived in a number of children's homes until he was eighteen. On moving into his own flat, he was given some papers - his birth certificate, revealing that his name was Lemn Sissay (to that point, he had been known as Norman Greenwood) and letters, showing that his mum had wanted him to be returned to her. Not defined by his scars, but by the ability to heal, Lemn has achieved his two dreams from that discovery - to find his mother and become a poet. He is also (amongst many other things) the Chancellor of the University of Manchester, works with the Foundling Museum and has recently been one of the judges for the Hold Still digital exhibition at the National Portrait Gallery. For our class, he is a great inspiration for our writing and our development as kind and responsible citizens.