Below you will find a video tour of our setting. You will also find an information pack called 'Starting London Fields', which you can download and look at with your child, a summer pack of activities you can complete at home, and an 'All About Me' pack to complete at home.
A tour of our Early Years Setting
Click here to download our Summer pack.
Click here to download our 'All about me' pack.
Click here to download our story about starting Reception at London Fields
Click here to view information about our uniform.
General Information
EYFS Uniform Policy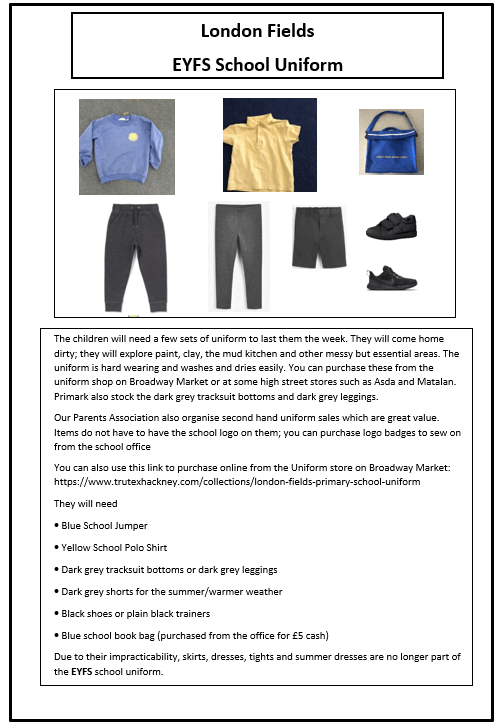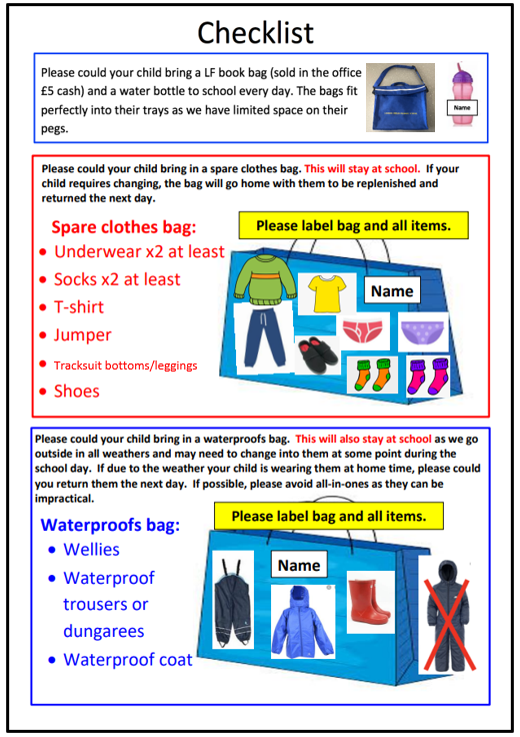 School Lunches
Please click here to see the current school meals menu. Currently school lunches cost £1.90 per day, £9.50 per week. You are welcome to send your child with a packed lunch. If you are a Nursery parent, you can apply for free school meals – Reception children receive universal free school meals, but it is good for all to apply as this information is important for school records - please use this link. Please let us know if your child has any dietary requirements, food allergies or intolerances.
Breakfast and Afterschool Club (ASC)
Our breakfast and afterschool club accepts children from Nursery and Reception. School Friend Club is the provider of our breakfast and afterschool care. As they are an external provider you need to contact them directly to book a place for your child and for further details such as cost and times. Please use this link or call 0844 272 7158.
Useful Links
Cbeebies – Starting School Experiences
Cbeebies – Starting school videos and activities for children
PACEY – Information and support to get your child 'School ready'
Chit-Chat Pitter-Pat – Facebook page with activities and support for young children and their parents